Learnings
Risk&RACE provides an engaging entry into circular business thinking. It creates a 'safe space' for experimentation and learning, in a vibrant and playful setting. By reflecting on game decisions and their consequences, players gain insights in the opportunities and challenges related to circular business models. Moreover, they are encouraged to express and discuss their considerations with their peers.
This way, fruitful discussions arise during the game, which open up fresh ways of thinking that can be translated into actionable business ideas and strategies during debriefing and fuelled into follow-up ideation activities.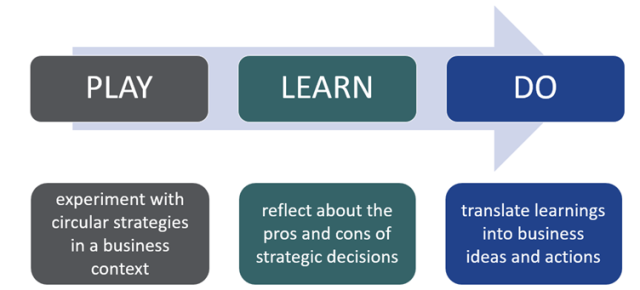 Risk&RACE aims to provoke discussions about the WHY, the WHAT and the HOW of circular economy strategies at a company level.
Through Risk&RACE, players learn:
To understand the external pressures that challenge the linear economy, urging for a shift to a circular economy
To explain the principles of various circular economy strategies that make a company circular, including their advantages and disadvantages
To reflect on how circular business models can contribute to a company's resilience and profitability, as well as the barriers to their implementation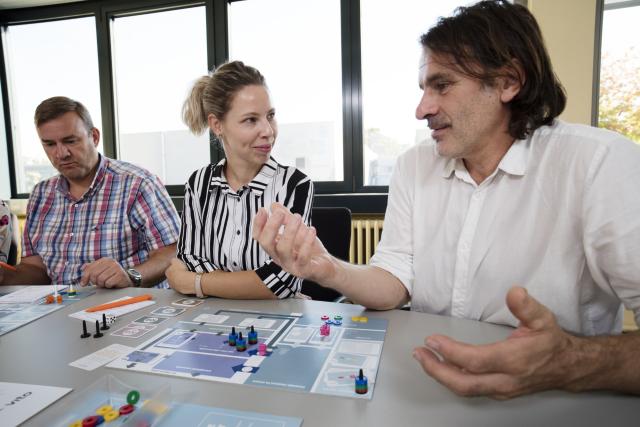 The science behind it
The effectiveness of Risk&RACE as a learning tool was studied and published in the journal Sustainability, in the Special Issue Serious Gaming for Sustainability – Educational, Policy, and Research Perspectives. You can access and download the paper here.
Manshoven S., Gillabel, J. Learning through Play: A Serious Game as a Tool to Support Circular Economy Education and Business Model Innovation. Sustainability 2021, 13, 13277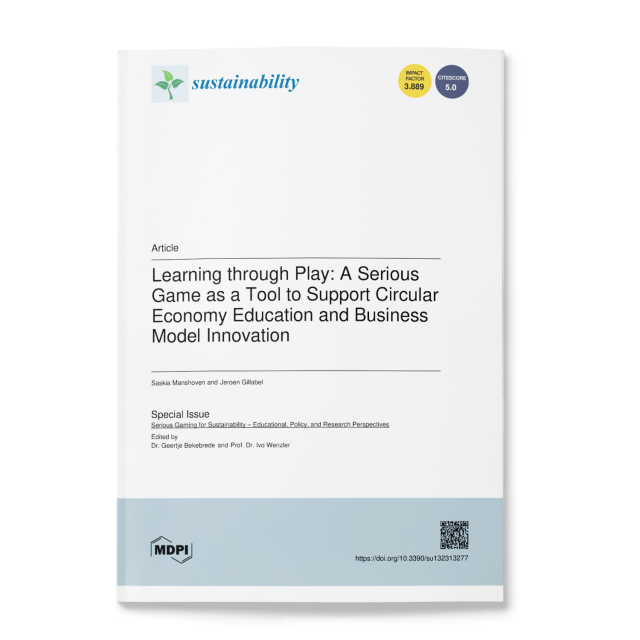 Paper: Learning through Play
What players think
Risk&RACE is a fun way to discover CE, opening debate and discussion between colleagues.
Philip Mol
Head of CSR Strategy & Business Development BNP Paribas
Very interesting and efficient to learn how all this works and how complex but highly necessary it really is.
Caroline Vergeylen
Project manager BNPPF Foundation
It is a nice level game with a lot of interesting features. I like the strategic thinking and the interaction with other players.
Nico Vergaelen
Commercial Manager, Lidwina
Great game that is challenging enough to trigger your interest and not too complicated so that your ideas about circularity will always result in a good learning.
participant ETION business forum
It is a really fun game but has a strong link with the real world. Players will get to know the concept of each steps in circular economy. The market and business model are quite awesome .
Student
University College London
I think it is a really good idea and a great way of getting people engaged in the thought process. Probably more value for your money than several hours of lectures!
Student
University College London